We provide strategic services to help you build an effective social media program. We work closely with clients to develop and implement a social media strategy, deliver key messages, curate content, and impose discipline to maintain an active and engaged social media presence. Our monitoring services gauge your online successes and help identify strengths and weaknesses in maintaining a dynamic social media presence. We provide reports which collate data about your social media program's visibility, efficacy and impact, and provide you with in-depth analysis and insights to help you leverage the ongoing discussions about your company.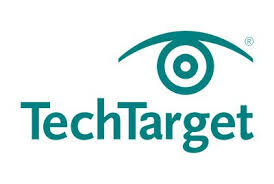 The power of social media
Smart Connections PR understands the reach and power of social media. We offer programs that keep our clients in the relevant conversations with stakeholders and business prospects.
Today, a social media plan and strategy is not an extra. It is key for any business – large or small – for engaging with and attracting customers, media, even potential employees. An effective social media strategy informs, educates and develops long-term value for our clients.
An effective social media strategy engages relevant reporters and influencers and generates brand awareness. Employing effective social media tactics brings brand credibility, and stronger relationships with current and potential customers and stakeholders.
At Smart Connections PR, we work with our clients to proactively create stories, ensuring they are timely, authentic and that they relate to their target audiences. Truly understanding the role that social media plays in an overall public relations campaign is one of our specialties.
I have worked with Joanne and Dina at Smart Connections PR for many years, and am always inspired by their great communication, hands-on and action-based approach to PR. Smart Connections PR is a boutique firm that feels like it's much larger than it is. The value I have gotten from our relationship is unparalleled. The internal feedback I regularly receive on Joanne's and Dina's work is always top notch – they help make me look good and make my job much easier. I highly recommend this experienced B2B PR team to any organization looking for a high impact PR firm that gets things done
Smart Connections PR produces consistently strong results for our North America PR program. Jo and Dina have served as trusted communications counsel for several years and I'm continually impressed with their creativity, proactiveness, and attention to detail. I highly recommend Smart to any tech startup looking to raise brand awareness and connect with the media, analysts, and influencers who matter.
❮
❯
Smart Connections PR understands what it takes to showcase, amplify visibility and increase momentum for our clients. In this ever-changing PR landscape, there are a few winning strategies that have held true over time. A company that cultivates long term media relationships and understands how to "tell your story" are key differentiators. Smart Connections PR works closely with our clients to extract their stories and value propositions and meaningfully communicate these messages to their stakeholders.
Every client is unique, and every client's needs are specific. At Smart Connections PR, our media relations strategy begins with really knowing our customers and highlighting their particular strengths in order to sharpen and focus their reputations and how they are perceived in their target markets.
How we do it
Smart Connections PR takes into consideration the audiences that are interested in what our clients do, and determines which social media platforms, post times and frequency would be most effective. Our approach to content is to share relevant stories, inform about what value our clients offer and show their expertise by displaying what they do and how they answer the big questions in their domain.
Smart Connections PR is here to connect you with influencers in your industry and shine a light on a brand's expertise and offerings.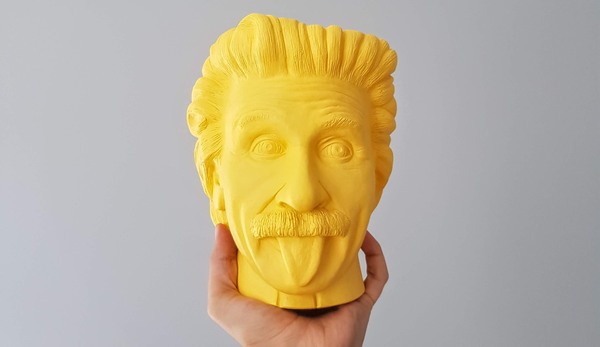 Social Media 101
We help our clients describe who they are, the opportunities they provide to potential stakeholders and create messaging and campaigns to help them engage. We help our clients decide which owned and earned content to share along with third-party content from respected sources important to your audience and industry. At Smart Connections PR, we create meaningful avenues for you to tell your story, evangelize your product and educate your audience about who you are and how you can help them.
Why Smart Connections PR?
Smart Connections PR can grow your company's social media presence – increasing impressions and your reach. Keeping our clients top of mind on the social media channels that are important to them with content creation, relevant social media shares and replying to questions and comments, while encouraging organic follows and brand promotion are some of the strategies we know well. Your social media content tells your story. We make them impactful - so they produce results.
Social media services for business
At Smart Connections PR, our social media services include profile creation and branding, content creation, placement, and management, outreach to relevant audiences, recommendations on preferred platforms, and community management. We consistently monitor channels to ensure your messages are reaching their intended targets.
We create PR campaigns that bring results. Our clients are used to interacting with us in a very personal way, describing their stories, target audiences and preferred media outlets. Then we get to work and get our clients noticed. There's nothing better.
Frequently Asked Questions
Why should we work with Smart Connections PR?
The team at Smart Connections PR have over 20 years of experience in the PR sector. We've created social media campaigns since the early days of its adoption as a communications channel. We understand how to create effective social media content and can oversee and administer content calendars to ensure your posts are reaching their target audiences. The team has strong social media experience in the B2B and B2C sectors.
What are some social media rules to consider?
It's important to have a plan. Social media strategy and goals are important to create and follow as the social media engagement takes hold. And keep an eye on the competition- look for pivots and changes in messaging and stance.  There may be cues that reveal a change in audience, relevance or may provide insight into what gaps need filling.
Can you tell us about the pricing and budgets involved?
Smart Connections PR's social media objectives are focused on getting the job done – not on how long it took us to get there, or how much time we need to bill you. We don't believe in billing hourly rates. It's a counter-productive process and prevents us from doing what you hired us to do: increase your company's visibility, position your brand against competitors, and present your executives as thought leaders. The Smart Connections PR team can work for you on a retainer or project basis.
What are some general principles of effective social media?
One general principle to is to follow the social media rule of thirds. It goes – use 1/3 of your social media posts to promote your business, use 1/3 to share posts of ideas from industry influencers and use the remaining 1/3 of your social media posts to share personal stories, photos and infographics to build interest.
Another principle – don't post too often for the channel. Facebook's audience is different from Twitter's. Excessive posting may be hard to do on Twitter, but noticeable on LinkedIn. Know all of the channels audiences and preferences and give them what they want.
How to recognize success?
There are a variety of means of quantifying the impact of news coverage on different audiences. These range from benchmarking 'share of voice' versus the competition, to user generated data (like website traffic and conversion rates, even a good backlink from a well-trusted online publication can impact results.
Smart Connections PR works with its clients to find the most effective way to measure success for them. We offer several forms of reporting that provide insight into coverage, sentiment and ad equivalency, in some cases. The meaning of success is different for everyone and Smart Connections PR works to provide the most meaningful measure of increased visibility.