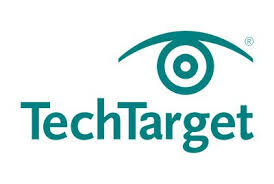 We're the ideal PR partner to elevate an organization's brand and effectively communicate its messages to its stakeholders. Whether you're a healthcare technology provider, hospital, pharmaceutical company, medical device manufacturer, or any other healthcare entity, we possess the expertise to craft compelling narratives, create meaningful content, and build strategic relationships. From launching innovative products to implementing thought leadership campaigns, our PR strategies maximize visibility, engage target audiences, and position our clients as trusted authorities in the healthcare landscape.
With our industry insights, decades-long media relationships, combined with a results-driven approach, Smart Connections PR is committed to achieving our clients' communication goals and driving their success in the healthcare realm.
Strategic planning to garner visibility is the cornerstone of effectively communicating a healthcare-related organization's message. Especially in healthcare technology public relations, the power of media is massive in shaping public perception and driving conversations within the industry.
Content Creation Services
At Smart Connections PR, we craft media strategies that ensure our clients and their solutions receive the attention they deserve. Our network of media contacts, nurtured through years of relationship building, ensures high-impact placements across influential healthtech publications, as well as in leading business outlets.
Media Strategies
Through press releases, thought leadership articles and engaging content, Smart Connections PR can position your organization as a trusted authority and thought leader in the healthcare space. Whether it's securing interviews, article placement opportunities or a newsjacking op about current events, our comprehensive media approach ensures your voice will be heard within the healthcare industry and its relevant verticals.
PR Campaigns

Smart Connections PR was instrumental in getting Bamboo System's name out there, developing relationships with important reporters and generating a tremendous amount of coverage in a very short period of time. Through their work the company earned a number of prestigious awards, all of which raised our profile substantially
When we launched CloudCasa, our new Kubernetes backup service, Smart Connections PR got us in front of the key industry analysts and media outlets resulting in great initial and continuing coverage. Smart Connections PR continues to get us great thought leadership, quote and award opportunities along with helping us execute on them and providing needed advice to our marketing and executive teams
The Smart Connections PR team brought SimpliVity out of stealth mode in 2012. Smart Connections rolled out a PR program with short notice and was able to connect us to the media and analysts we needed to know, and the high-level coverage followed. I appreciate Smart Connections' efforts in helping make SimpliVity synonymous with the term hyperconverged.
❮
❯
What's unique about healthcare PR?
Healthcare PR brings with it a unique set of challenges and requirements that demand specialized expertise to achieve success. Smart Connections PR possesses an understanding of the healthcare industry's current hot topics, the technology that is reshaping the landscape and even topics related to the sensitive nature of work/life balance for health care professionals and patient care.
Effective healthcare PR, and especially healthtech PR, relies on a delicate balance of media trust-building, credibility in writing about topics in an informed way, and ethical communication practices.
Smart Connections PR is your trusted partner for healthcare public relations. We understand the industry, and have the expertise and knowledge required to successfully navigate it. Through our strategic media relations, thought leadership, newsjacking research and content creation, we can create a comprehensive plan to ensure your voice is heard and your brand is thought of as a trusted source for healthcare insights. At Smart Connections PR, we deliver innovative solutions that drive impact and foster meaningful connections that uplevel our clients' reputations in the healthcare sphere. Let us be your guide in achieving your healthcare PR goals.
We create PR campaigns that bring results. Our clients are used to interacting with us in a very personal way, describing their stories, target audiences and preferred media outlets. Then we get to work and get our clients noticed. There's nothing better.
Frequently Asked Questions
How well does Smart Connections PR know healthcare?
We know the journalists that you need know in the IT healthcare sector. We have long term relationships with the journalists working across a range of publications and media channels. At Smart Connections PR, we know that healthcare journalists trust us, and that translates into media coverage for our clients.
Does PR translate to coverage?
Smart Connections PR always takes the time to understand its clients' needs and ultimate objectives. Our media goals for our clients are a figurative mirror held up that also reflect their business goals. If the goal is to win reputation and credibility in the technology, our media goals pivot to ensure that we are building mindshare for our clients related to healthcare media.
Do you watch the competition?
We routinely watch what the competition is saying and doing and ensure that you're aware of their progression, positioning in the market, award wins and related speaking opportunities. We ensure that, if the competition is talking about a healthcare product or topic, that our clients were talking about the same subject a month earlier.
Can you write for us?
Our content creation, thought leadership, article placement and pitching prowess bring results. We brainstorm with clients to create cutting edge, and relevant healthcare topics to pitch to your target media.
What about blogs and social?
IT Healthcare, like enterprise tech, was slow to adopt social media and blogging. We remember the time when our clients said that social would not be important to their business strategy.  Today, there is no denying that websites, blogs and social media content are fodder for journalists as well as current and potential clients. These channels have to look good and make sense. Smart Connections PR can craft social media content, blog posts, newsletters, quotes for informed comment and more.
We're a startup running a PR campaign for the first time. Can you help?
Smart Connections PR is agile and sized to engage and deliver on a tight timeline, if needed. We pride ourselves on getting the job done quickly. Do you need a ghost written article for your CEO's ongoing column? We're the agency to speak with to get the article done well and ahead of deadline.
What to expect in terms of costs?
Smart Connections PR's focuses on getting the job done – not on how long it took us or the hours we need to bill you. We're happy to speak with you about your particular budgetary needs and can devise a PR plan on a retainer or on a project basis.